Get Ready for a Tactical Assault Gear Loadout!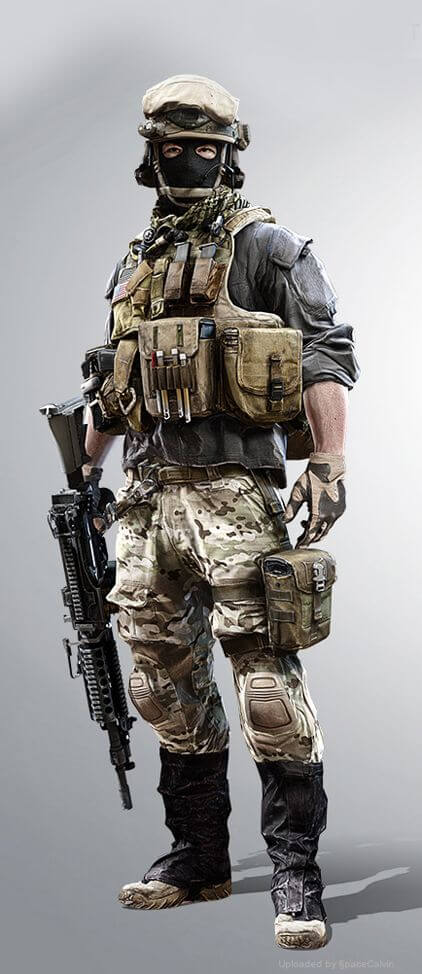 Tactical assault gear is mostly used by the military, police officers and other duties such as firefighters and hobbyists. Why should you use tactical assault gear? The main reason why tactical assault gear may be used instead of casual wear is due to their tough, versatile and diversified features which offer maximum protection and ease of use to soldiers and police officers during their line of duty.
One advantage of using tactical assault gear, such as tactical pouches and backpacks is that they ensure that everything you need during your line of duty is readily available at a moment's notice. While backpacks will offer enough space to keep your additional gear; plate carriers will protect you against enemy bullets while still giving you perfect access to grenades, mags and extra pistols when engaged in a shootout scenario.
They also come with a weight distribution features which helps reduce stress, pressure and fatigue. Stick around because now we are going to review the importance of each and every part of a full tactical loadout!
Tactical Helmets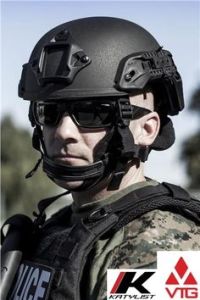 Most military personnel highly rely on tactical assault gear such as tactical helmets to cover their heads and protect
them from being hit. However, the power of your helmet primarily depends with the type you carry. Tactical helmets can be categorized into two main groups which include:
hobbyist helmets (like airsoft)
military helmets
While airsoft helmets are primarily made from polymer materials, military helmets are made from other types of heavy weight materials which offer a higher degree of comfort and technical capabilities.
Military tactical helmets are categorized into:
Advanced Combat Helmets
Personal Armor System For Ground Troops
Modular Integrated Communication Helmets
To conclude: Wearing a helmet is an important piece of equipment because it offer maximum protection, flexibility and comfort required during battle or rough environments.
Tactical Plate Carrier Vests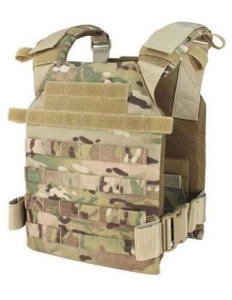 Gone are the days when police officers would nonchalantly stroll through the streets with nothing short of a simple belt, a holster for carrying a gun and a cup of coffee. The reality of today's world require that a police officer should wear plate carriers to offer maximum protection against lethal gunshot wounds.
There are three types of tactical plate carriers which the modern tactical ops shouldn't miss. They include:
soft armor
Ceramic
Poly plates
Soft armor is common tactical assault gear mostly used by police officers engaged in a light shootout scenario. They're tested and certified by the National Institute of Justice and are categorized into six categories depending the number of rounds and caliber they can withstand.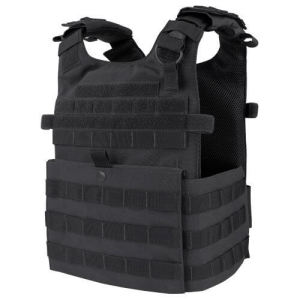 On the other hand, Ceramic and Polyethylene plate carriers are designed to supplement soft armors and can be used together in case of a heavy shootout. Ceramic plates are mostly designed from Kevlar materials and function through holding a bullet inside the plate when it's fired at. The only drawback with these type of material is that the bullet creates a depression which becomes a weak point if another bullet is fired right at the same point.
Polyethylene plates are the last types of plate carriers and the best tactical assault gear to consider if you're engaged in rough environments or high shootout scenarios. They use a polyethylene material which uses the friction on the bullet to melt a portion of the plate and seal around the bullet making the plate carrier vest more resistant to multiple hits.
For more information regarding the best tactical carrier vests, ensure that you read through the plate carrier section to learn more about plate carriers.
Tactical chest rigs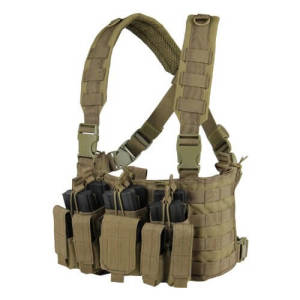 A chest rig is a light piece of equipment which is specifically used in carrying combat kits and tools such as knives, riffle mags, grenades, medical kits and other combat tools. First used during the Vietnamese war, chest rigs have continued to gain a worldwide recognition due to their flexibility, rigidity and ability to withstand rough weather conditions.
In the market today, there are thousands of different models of tactical chest rigs performing the same function. Each tactical assault gear differs immensely when it comes to safety, construction and durability. To ensure that you purchase the best chest rig which will perform its intended purpose with ease, a lot of research will be required to ensure that you make a good decision.
Tactical chest rigs are common to the tactical assault gear staple, generally used by professional law enforcement personnel, military, rescuers and volunteers. This gear is mission critical and is used to wear medical kits or other tools in a fast and efficient manner to offer prompt access to every piece of equipment when needed.
Similar to most tactical assault gear, chest rigs offers the user great coverage of the lower back, shoulders and the torso. They come with numerous pouches and MOLLE webbings where you can attach extra pouches to store your smartphone or other personal accessories. They also feature a one touch release buckle which enables you to remove the gear in case of an emergency or injury.
Read more on chest rigs here.
Tactical Belts
A tactical belt, including a military belt and a combat belt belongs to tactical assault gear with which you can't survive without. They are made of heavy leather or canvas which is durable and able to withstand rough environments without getting damaged. These belts are usually 2-2.5 inches longer than the normal belts giving you an allowance to add your pistol, pouches or any other tactical assault gear.
The reason why they're called tactical belts is due to the short distance your hands need to travel when in need of a gun. You know what I mean when you watch a cowboy movie. 🙂 Tactical belts are important in a range of activities. Apart from being used by military/law enforcement personnel to carry mag pouches and pistols, they are highly used by contractors, rescuers and volunteers to carry tools, light medical equipments as well as their personal accessories. Click here for more information about tactical belts.
Tactical Gloves
Tactical gloves are necessary and which you may not forget about. These gloves are made of high quality materials which offer maximum protection and comfort for a range of activities. Among the areas where tactical gloves are expected to be used include; military personnel where they offer perfect grip to your gun, knife or any other tactical weapon, fire fighters and medical personnel. Tactical gloves can also be used to keep your hands warm during winter.
There are many brands of tactical gloves available in the market. Some of the major vendors include:
VEROSITY Men Tactical Combat Gloves
Seibertron Special Ops Tactical Gloves
Each tactical assault gear in each category has been designed with a particular material intended to serve a particular purpose. To learn more about each of these tactical gloves, we have included a well researched article which will give you more information before making your purchase. Check it out here.
Tactical pouches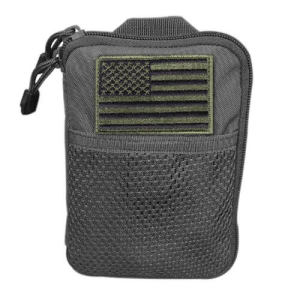 A tactical pouch is among the smallest tactical gear which every military/law enforcement personnel can't operate without.
In the military, tactical assault gear such as pouches and chest rigs are used for carrying weapons, ammunition, medical kits and other accessories since they offer an easy access to whatever you need. Other than that, tactical pouches are used by citizens to carry their phones, radios, wallets and car keys during hiking, camping or mountain climbing.
The best tactical pouches are made of nylon and polyester materials due to their waterproof and light weight features. They also come with multiple compartments and pockets which are capable of holding more accessories and other stuff with ease.
When choosing the best pouch tactical assault gear, there are some important factors which you should consider. To learn more about this common tactical assault gear, we have included an article which not only offer vast information about pouches, but has also reviews some of the best tactical pouches in the market.
Tactical backpacks
A tactical backpack is handy and belongs to tactical assault gear which is commonly used in tactical missions, law enforced areas and other technical jobs where carrying multiple bags will be almost impossible. When looking for a good tactical backpack, you should look for equipment which is extremely tough, versatile and fully functional.
What makes backpacks the best tactical assault gear to consider is due to their waterproof features, large sizes and ability to offer multiple compartments and ample space to accommodate other tactical assault gear without any space issues.
Backpacks are designed to provide a comprehensive storage to a wide range of environments or settings. They come with a wide variety of series which are categorized according to the tasks they're intended to do. Among these common series include:
MultiCam RUSH series
MOAB series
MOLLE series
In order to gain a wider understanding about these tactical backpack series, click through the tactical backpacks article to understand more about this type of tactical assault gear.
Tactical Ghillie Suits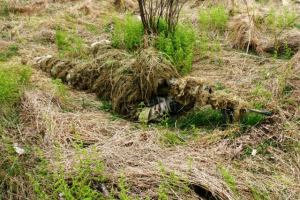 Ghillie suits are an important aspect of war. They are among the most essential tactical gear which determines the results of a mission. Their main reason is to break up your shape and blend in with the elements surrounding you. One of the major courses every sniper must pass is how to be effective at performing the art of camouflage. This involves coming up with a ghillie suit which is not only capable of hiding your body, but able to hide your weapon, radio, boots or even an aerial in-case you have a radio.
There are different types of ghillie suits available in the market. You can either purchase:
A ghillie jacket and ghillie pants
A full coverage ghillie suit
There are four common patterns which come with the best ghillie gear. Among them include:
Snow
Mossy
Woodland
Desert
Leafy
For those hunting enthusiasts or people who enjoy playing paintball or airsoft games, the jacket and pants ghillie suits are the best to purchase. Snipers and can take advantage of the full coverage ghillie suit as it's able to offer full body camouflage.
In addition to this, we have included a whole article about the best tactical ghillie suits available. We have gone ahead to review some of the best ghillie tactical assault gear which are available at an affordable price and able to offer full body coverage for your intended purpose.
Tactical Boots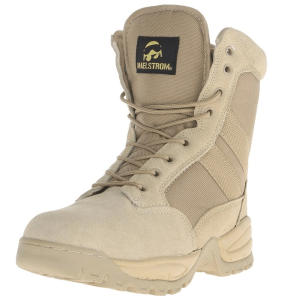 Tactical boots is common used with law enforcement personnel and the military. They're mostly used together with other tactical assault gear during operations, patrols or other tasks. Tactical boots come in a range of different types designed to tackle a range of different needs. The best tactical boots are:
Comfortable
Flexible
Offer maximum protection to your feet when traversing on slippery, oily or rough grounds
These boots are mostly suited to firefighters, police forces, the military or people working on slippery floors or areas where feet protection is necessary.
There are a number of things which you're required to master when choosing the best tactical boots. Firstly, ensure that you choose the right size of tactical assault gear which will keep you comfortable and flexible.
Secondly remember to get the right boots which meet your needs or working conditions. Firefighters, police personnel and the military all use different types of tactical assault gear. Military boots are usually thick and heavy as compared to police boots. This is because, they're designed to withstand high pressure due to the bulky gear carried by the military during a mission. On the other hand, police boots are only meant for light tasks such as patrols or parades.
Last but not least, ensure that you research on the cheapest tactical boots which come with similar features found in their high-end predecessors. Through clicking on the tactical boots section, you will learn more about the best tactical assault gear available in the market.